Setting social media goals – a video from Hubspot.
As online retailers, we know how important our social media presence is to growing our business – or do we? Do we know if our efforts are paying off? Are we posting content without knowing how it's being received? Is our social content tied back to our business goals? If the investment we make in social media is going to help grow our business – we need to know the answers to these questions and more.
The presenters walk us through the process of determining what our Key Performance Indicators (KPIs) could be and how the things we will choose to measure will differ based on our business goals.
Once we understand why we are creating and maintaining a social media presence – we can set some goals and start measuring our performance. Ideally doing more of what's working – and less of what's not.
There are four key areas where we will want to create goals for business growth through our social media presence.
Reach
Engagement
Return on Investment (ROI)
Retention and Loyalty
The presenters break down each of these into specific types of goals – and measurements. Click on the image or link below to watch the video.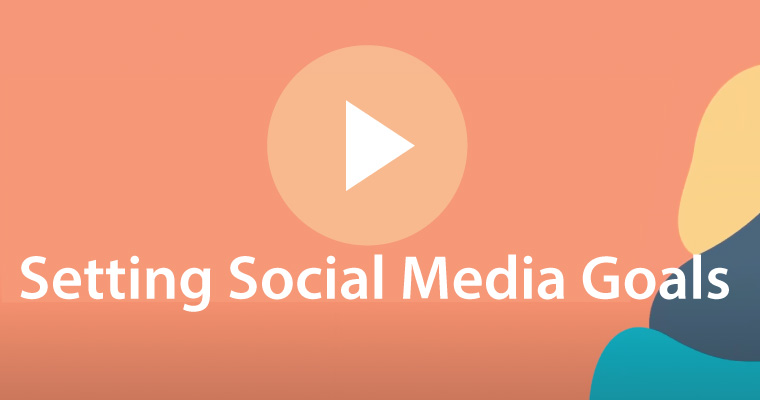 Watch the video: Setting Social Media Goals
For more information:
You Don't Need and Audience – You Need a Community
Social Media Marketing Workbook 2022
What is Cross Posting and How Can it Help Me Build My Business?