WebCents is an online magazine devoted entirely to online retailing for creative professionals. Brought to life by the crew at FabShop News and The Fabric Shop Network, including columnists who are experts in their fields. We bring an energetic and knowledgeable perspective to online retail – covering marketing, design, social media, social commerce, and writing for the Web. WebCents' mission is to help online creative businesses succeed.
Laurie Harsh is the founding president of The Fabric Shop Network, Inc., the trade association for fabric and quilt retailers. What she began in 1997, has grown and developed into an incomparable resource for independent shopowners. Laurie is the Publisher and Editorial Director of FabShop News and WebCents. With decades of experience in the fabric industry and the knowledge to prove it, Laurie is a well-respected teacher and leader. She can be reached via email at laurie.harsh@fabshopnet.com.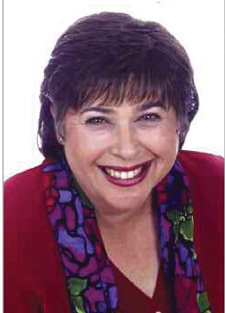 Laurie Harsh
President and Founder of
The Fabric Shop Network, Inc.